Welcome to August! For a lot of people that means heading back to school and for all you seniors out there, it probably means applying to college.  I have gotten a couple questions recently about applying to the University of Southern California's Animation and Digital Arts B.F.A program, so I decided to make a post about things that I believe helped me get accepted to this incredible school in sunny LA.
 
Disclaimer: In no way am I an expert or work for my school's admission committee so my ideas are definitely not set in stone.  Don't worry, the art gods won't throw a gallon of gouache on your AP Art portfolio if you don't follow this list.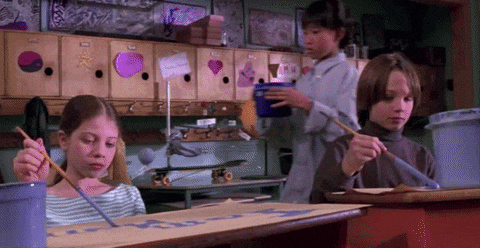 Research
First thing to do is research the schools you want to apply to!  I might have been a bit excessive in this stage of the admission process (I have been stalking colleges since the eighth grade) but you can never really be too prepared.  if you haven't already begun your art college search, I would suggest starting at around the end of sophomore year.  Look up important deadlines, required admission materials, portfolio requirements, supplemental material for your major, financial aid information, accepted AP/IB credits, student life, distance from home, and anything else the wonderful internet can give to you.  Maybe that's how you found this blog ;) .  My favorite thing to find was bloggers or vloggers who attended the school.  It gave me a look at how life at the school really was without the veil of an overly smiley, backward walking, tour guide. 
Don't forget to also research what the school is looking for in an applicant.  Search for example supplemental essays as well as what other students have included in their art portfolios.  While at RISD's pre-college program, during a talk about their admission process, they stated (more than once) do NOT include manga work in your portfolio.  You can become the greatest manga comic artist in the history of the universe once you are in school, but right now they would rather see your ability to understand the basic principles of art (see below for suggestions of what to include in your portfolio).  Make sure you know what the school wants you (and doesn't want you) to have in your admissions file.   
Get Good Grades and Take the SAT or ACT
As fun as drooling over the accepted students page of your first-choice school is, to get there, you need to work hard.  Even if you are applying to art school, your grades are crucial to admission.  The best portfolio is going to appear weaker if the admission team does not think you can handle your high school classes let alone your future college lectures.  At USC, even though I am majoring in animation, a good chunk of my course load is made up of liberal arts requirements.  Even at an art school like RISD, about 30% of the classes students are required to take are liberal arts based.  I will be the first one to say that high school chemistry should be burned at the stake (or bunsen burner), but your chances of getting in to your top-choice will be much higher with a higher GPA.  And, if you take AP/IB classes during high school and do well on the exam, the credit may transfer over to your college and you will never have to look at another math equation again (unless you want to of course!).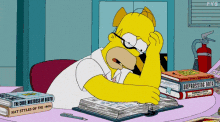 Your SAT or ACT score is just as, if not even more, important than your grades.  I could go on forever about the unfairness of these tests, but for arguments sake, they put applicants on the same playing field for admission officers.  Almost all colleges require one of these tests, so make sure you register by the deadline.  Also make sure that you have all the materials needed the day of the test (You don't want to be that one person who holds the entire test up because you didn't bring an I.D. with you)
I took the SAT, so I cannot speak for the ACT, but whichever one you take, start studying EARLY.  I would suggest starting spring of junior year at the latest and taking it at least twice.  Taking it more than once allows you to have a higher combined score.
Just an FYI, these tests are pure evil.  They are an evil, twisted game.  They are meant to trick you.  If you know the rules, you can win, but only if you know the rules.  The textbook that The College Board endorses does not have these rules in them.  Why would it?  Why would The College Board want you to succeed and get into the college of your dreams? That would just be madness!
The hardest math problems in these tests can be solved simply and in a matter of seconds if you know how to play, but if you rely on the drawn out methods from high school geometry class, you would be sitting there for hours. The SAT class I took taught me everything I needed to know and helped me raise my score.  I would highly recommend taking a class or getting a tutor if your budget allows.  If you cannot, there are many online free resources to help you. Check out youtube for free tutorials!
What to Include in your Portfolio
I can't tell you the exact formula for a perfect portfolio, but I will tell you what I included and how I think it helped me get accepted. 
The first few items were made up of recent, short animated films I had written, directed, animated, and edited.  They were not the most technically advanced in any way, but they were focused around story.  USC's School of Cinematic Arts stresses having good stories in every artistic medium.  You could have the most awe inspiring graphics in your piece, but without a strong story it will not capture your audience.  Technical skills can be drilled in during school, but what I believe the admission committee is looking for is potential.  They want to see that you understand how to make your audience feel something.  This could mean making them laugh or cry or anything in between.  Make whatever floats your boat, but ensure that what you create can touch another person in some way. 
I also included multiple figure drawings.  I honestly find people the most boring thing to draw, but art schools seem to love figure sketches so I would recommend popping a few into your portfolio as well.  It helps schools see that you can understand human form and have the ability to draw from life.  If there is a figure drawing class at a local community college or art store, definitely stop by and take a few.  Figure drawing in person with other artists around me makes the experience much more enjoyable. 
On top of that, I also included some polished 2d visual work, graphic design pieces, and a few photographs.  I think the amount of variety in mediums I chose to include helped in the admissions process.  It showed talent in different areas of art.  If you are applying for a specific art major, like animation, make sure to include pieces that pertain to that, but also include something completely different like sculpture or fashion design.  Doing so will make you look well-rounded artistically. 
To find my complete USC art portfolio, check out my old blog post here: http://georginacahill.wixsite.com/figisisters/single-post/2016/06/05/USC-Animation-Portfolio
Other tips
To keep track of work you want to include in your portfolio, take high quality photos of the work and keep them in an electronic folder on your computer so they are ready to go when it is time to apply.  Also keep a word document in the folder with a description of each piece
When submitting on slide room, in the description box, write the material, size, date of completion, and any awards you have for the piece
Do not compare the work in your portfolio to ones you see online! Use them for inspiration and ideas for what to include in yours, but don't get discouraged because of someone else's work. Everyone has different strengths and weaknesses.  The best photographer might not be able to draw a stick figure and a fantastic sculptor might not be able work a video camera.  And there are so many more factors that go into the admissions process than just your portfolio.  Remember that your work is incredible and you can do it!
Show your process on slideroom.  Add sketches and notes along with the final piece.  Process is just as important as the end result.
If you can, visit the schools you want to apply to.  There were some schools that I thought were incredible.  That is, until I got to the campus realized that the animation program was basically in a windowless dungeon and the students were chained to the desks and never saw the light of day.  Okay, that may be a bit of an exaggeration, but colleges can make anything look good on their website.  Make sure you know where you are going before sending your deposit in. 
I hope you found these tips helpful!  If you have any more questions or know a couple tricks that made the college process easier for you, leave them down below!  And good luck everybody!
Please reload