Pesto Rice Meal Prep (High-Protein, Vegan)
Disclosure: Banza sent me their products to try, but I have not been paid by them to write this recipe or create content for them as of January 28, 2020. All opinions are my own.
Pesto Rice Meal Prep
Now, you might be thinking, "but Gigi, pesto doesn't go on rice!". To that I would reply, "Oh, yes, yes it does", especially when it's in this high-protein, vegan, Pesto Rice Meal-Prep recipe.
And NOW you might be asking, "but Gigi, how can a recipe be vegan and high-protein?". My reply, "Easy! With legumes."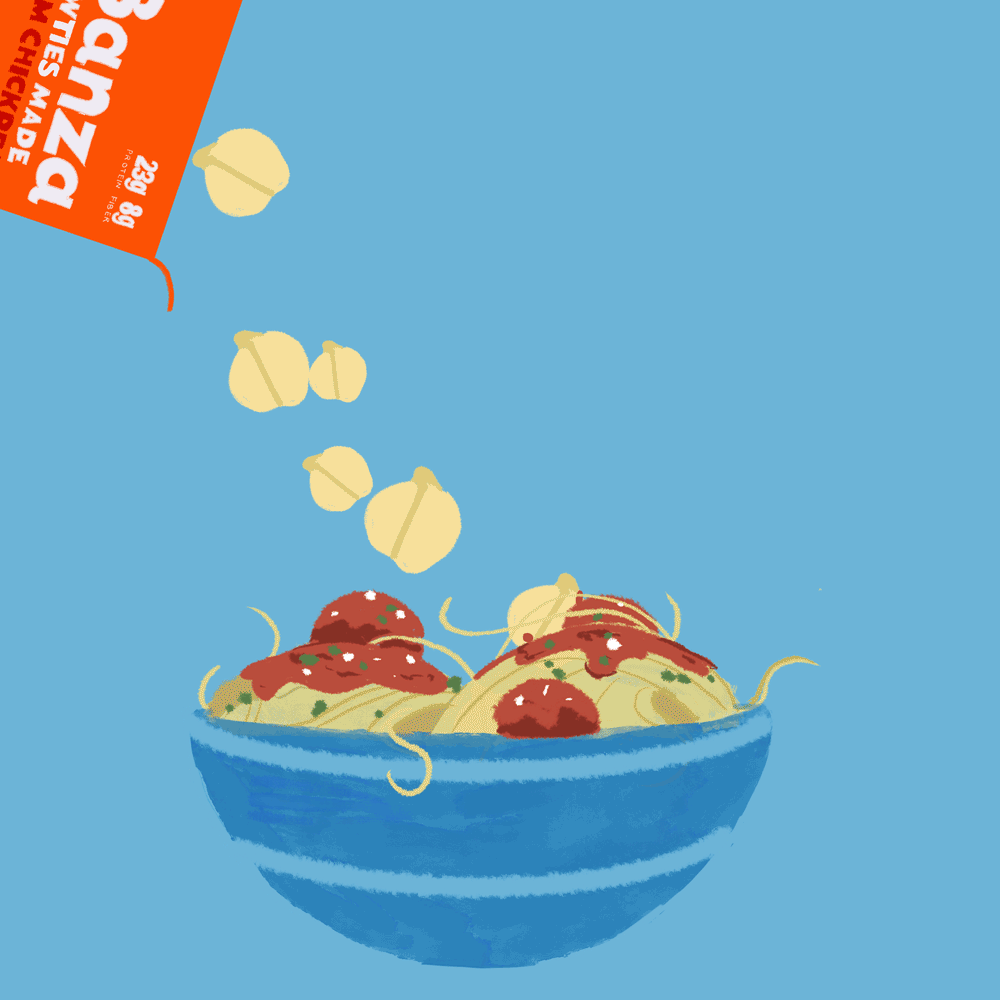 Banza Looping Animation
Legumes are exactly what this "rice" is made out of! To give this recipe an extra protein boost I used Banza Rice, which is made of chickpeas. Chickpeas are a great plant-based protein source. One serving of Banza Rice provide 11 g of protein and 5 g of fiber. Protein and fiber are key to helping stay full and focused throughout the day making this is a great lunch option for busy days.
On top of the protein in the Banza Rice, there is also cannellini beans tossed in this recipe. Another bean means more protein!
Pesto Rice Meal Prep
If you cannot find Banza Rice, feel free to sub it for brown rice or quinoa, which are also great vegan protein sources.