Disclaimer: This post may contain affiliate links
Tags: #art #monthlyrecap #february #lifestyle
February has never been my favorite month. It's cold, it's short, but you still have to pay the same amount of rent, and, this year, Mercury was drinking all the Gatorade during it. Save some for the rest of us Mercury!
February 2020 did bring a lot of good with it though. It was packed with some great progress on my film "Sprout", opportunities to collaborate with other creators and companies, tasty food, and even getting to see Mark Hamill speak at a film screening!
Mark Hamill
February Favorites:
Work:
If you follow me on Instagram, you know that I have been working on my thesis film "Sprout" since the spring of 2019. Most of the colored animation is done on "Sprout" at this point. Over the past month, I've mainly been going through and cleaning up the animation and color using Photoshop and Premiere. My focus has also begun to shift over to locking down the sound. I was lucky enough to record an original score for it at one of the sound stages on campus. I have to give a big shout out to my composer Ryan Gunderson for writing such a beautiful piece for my film. I can't wait to share the final mix!
"Sprout" Film Scoring
I also worked with Banza Pasta, who gifted me some of their chickpea pasta. Being made of chickpeas, it's higher in protein and fiber than regular pasta. It also makes it gluten free. There's nothing wrong with regular pasta by any means, but as someone training for a half marathon right now, I'm not going to say no to a little extra protein in my diet.
Inspired by their products, I created this looping animated gif and High Protein Pesto Rice Bowl Meal Prep. You can find it on my Instagram as well. Hopefully their development team will figure out how to make an endless box of pasta.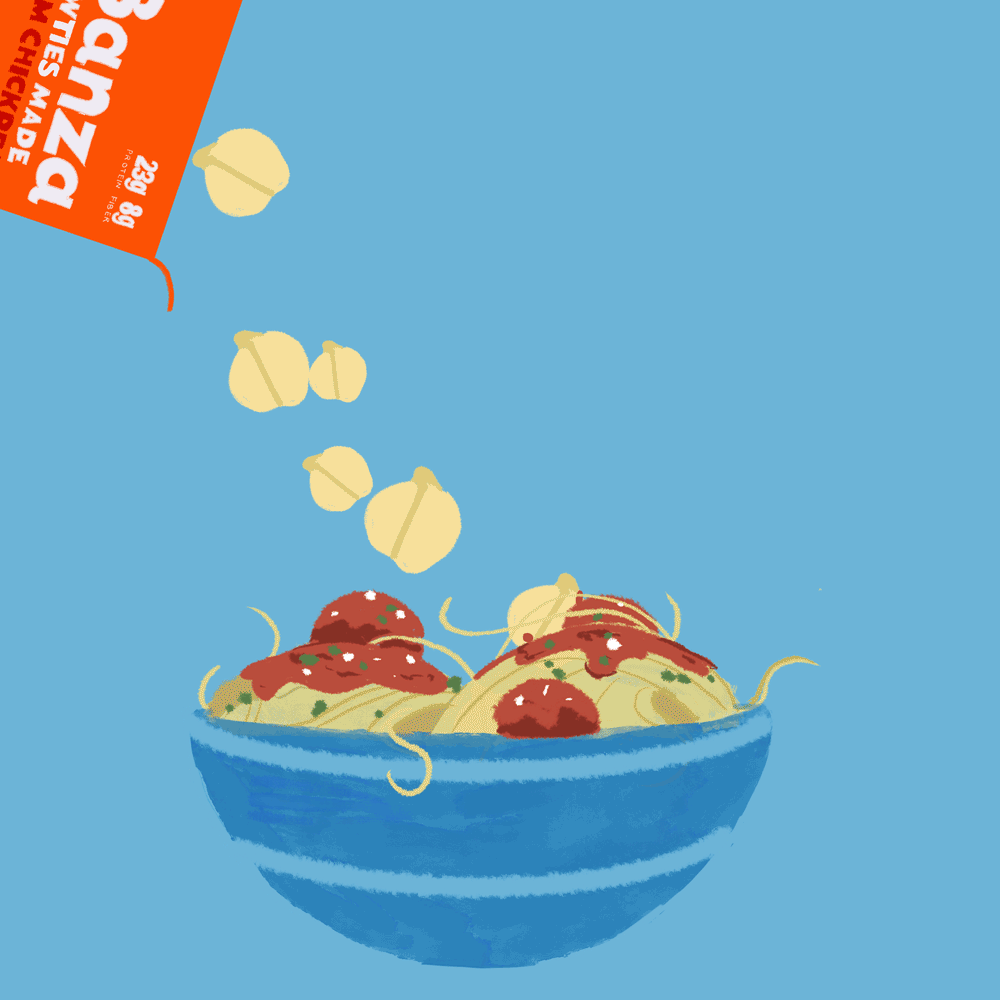 Banza Pasta Animation
I've also been working with Vegan YouTuber Vegan Bodega Cat on a few projects. They haven't all been released, so I can't share all the details yet. What I can share is this portrait she commissioned! Any excuse to draw a cat, is more than alright with me.
Food:
Started off the month of love (and more importantly chocolate) off right with a date a Salt and Straw. I try to go at least once a month to try their seasonal flavors, and February's chocolatier series did not disappoint. With flavors like Milla's Chocolate Hazlenut Praline and Ococoa's Sesame Fig Buttercups, how could I not fall in love?
Salt and Straw Ice Cream
FrankieLucy Bakeshop
Embraced my love of ube at FrankieLucy Bakeshop in silver lake.
Felt a whole lot of love at Cassell's Hamburgers where we celebrated my boyfriend's birthday with his family. They have the best pies EVER.
And I gave myself a little self love at the end of the month by treating myself to a hearty bowl of guk bap from Jinsol Guk Bap. It's a korean soup, usually made with pork and rice and seasoned with salty shrimp. As you probably can guess from the rest of my blog, I'm not a huge meat eater. But when that quarter korean in me is craving Seoul food, I'm always more than happy to oblige.
My favorite recipe I made this month was definitely my Vegan Carrot Cake Breakfast Cookies. I got to eat cookies for breakfast for a week. No more explanation needed.
Entertainment:
A lot of people ask me how I don't get bored on my 10+ mile runs and my answer is always: podcasts. Here's a disorganized list of ones I enjoyed during February.
- Lore
I also watched Parasite (finally!) and the new Emma film. Both were amazing and I would highly recommend them.
Now if you'll excuse me, I'm off to hunt down chapaguri from Parasite. Here's to March everyone!
Tags: #art #monthlyrecap #february #lifestyle